Heat Defense Rubber Air Hose
Features & Benefits
Our heat defense rubber air and water hose is made in the USA and great for indoor or outdoor applications requiring a durable hose that can withstand high temperatures. The hose is reinforced with tough 4 spiral polyester yarn for maximum strength under pressure. Hose is complete with solid brass fittings and stainless steel bend restrictor springs.
Non-marring.

Heat resistant (-40ᴼF - 210ᴼF).

Red/Black Versigard EPDM age resistant cover.

Oil resistant. (RMA Class C)

Air and water capability.

Reinforced with 4 spiral tough polyester yarn.

Excellent abrasion resistance.

250 PSI working pressure.

1600 PSI minimum burst pressure.

Complete with NPT MxM couplings.

Solid brass couplings ferruled on.

Stainless steel bend restrictor springs.

MADE IN U.S.A.🇺🇸

LIFETIME WARRANTY
(Optional Lengths and Fittings Available)
Applications
Designed for a wide range of construction, agricultural and industrial applications.

Transfer air, water and mild water soluble chemicals.

Ideal for indoor and outdoor applications.

Excellent air supply hose for pneumatic tools and paint spray systems.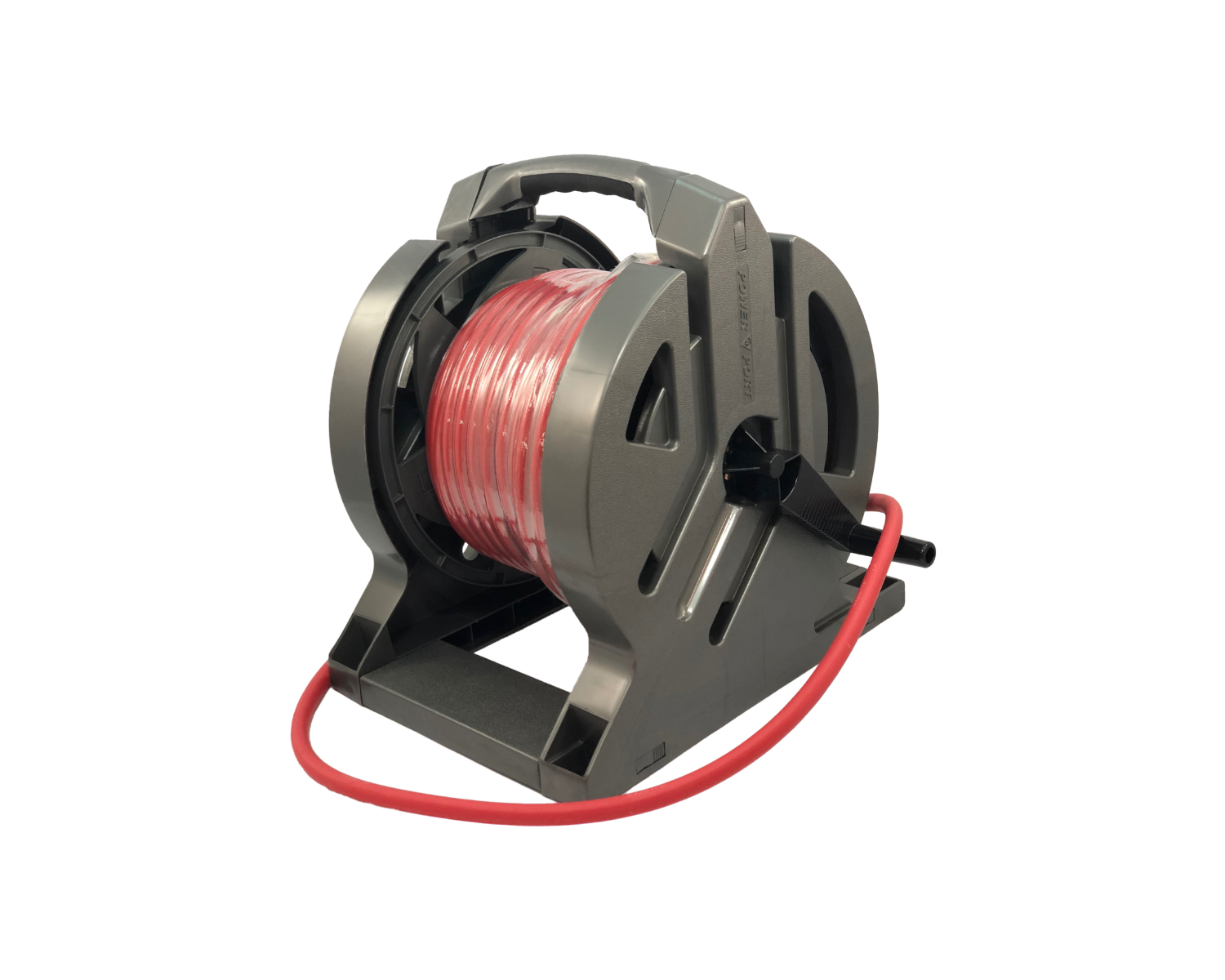 YELLOW VIPER POLYURETHANE HOSE